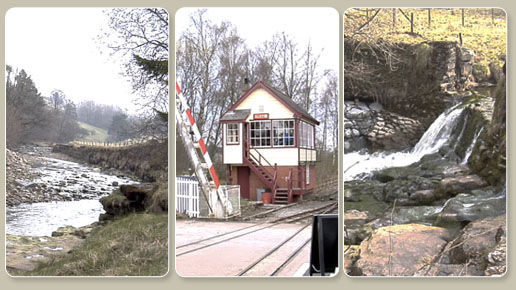 Day Trips from Lowbyer Manor:
North Yorkshire Dales;
A beautiful day's exploring can be found in the heart of "Herriot Country" from the comfort of Lowbyer Manor... A scenic drive from Alston to Barnard Castle on the B6277 will bring you to the A66 and a clear run to Scotch Corner. From there, a short run brings you to the beautiful sights of Richmond, famous for its' Castle, and picturesque shops.
From Richmond, the Yorkshire Dales open on two fronts... Go west into Swaledale, and the rugged Arkengarthdale, via Lovely Reeth village, (have your camera ready), or swing south to Leyburn...hopefully on market day! At Leyburn, a quick run south along the A6108 will bring you through to Richard III's former castle at Middleham, now famous for its' horse-breeding, to the village of Masham. If you enjoy good Ale, you are in for a real treat! Both Theakston's and Black Sheep breweries are in Masham, right next to each other, and both have great tours, pubs, and gift shops! Sunday lunch at either location is a must!
Should you decide to swing west when back at Leyburn, the the A684 brings you through the heart of Wensleydale; view Aysgarth Falls, Castle Bolton, or the village of Askrigg, or simply soak in the country vistas until you reach Hawes, where you can visit a cheese factory/museum, enjoy the shops, or sample a pint! As the afternoon progresses, head north from Hawes, over the Buttertubs pass, and swing northwest thru Swaledale, passing the communities of Keld and Kirkby Stephen and Brough, to Penrith, and the A686 to Alston... Be sure to stop on the summit overlooking the Pennines and the Lakes, to soak in the spectacular views, before descending to Lowbyer for some refreshments before dinner!
Another wonderful day trip from the Manor comes to a close with dinner at any one of the local eating establishments, all within a short walk of Lowbyer Manor!
For more information, visit the Yorkshire Dales website.
Durham and the Durham Dales | Hadrian's Wall Country | Lake District | North Yorkshire Dales | West Yorkshire Dales