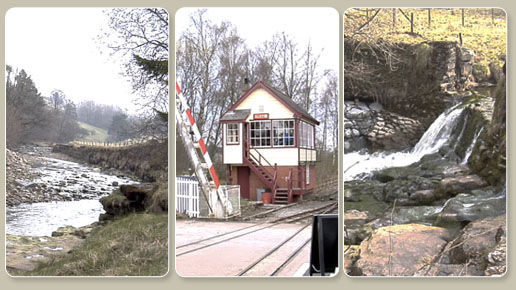 Day Trips from Lowbyer Manor:
The Lake District...
What more can be said about England's indescribable Lake District... The home of Wordsworth, of Beatrix Potter, and others... an area of purple hued ridges, sparkling lakes, forests and pikes, all just under an hour from Lowbyer Manor. Take a leisurely cruise on one of the the numerous steamers which ply the more famous lakes, Windermere and Ullswater, go horseback riding out of Troutbeck, or just sit on the lakeside and soak in the views as you enjoy a picnic! From Lowbyer Manor, just follow the A686 southwest to Penrith, then the A66 to the A592, and within a few minutes beautiful Ullswater will appear on your left as if by magic! This 9 mile lake winds its way along 3 reaches, flanked on one side by mountains, and on the other by fields and greenwoods. Nearby the ridges of Helvellyn and the Striding Edge challenge the fittest hikers, and form part of the world famous Coast to Coast walk...
A breathtaking drive up and over the Kirkstone Pass takes you from Ullswater to Ambleside and Windermere. Linger a while, walk the many shops of Windermere village, and sample a cream tea, perhaps? For fans of Peter Rabbit, the Beatrix Potter attraction will be a must-see! For the more adventurous, take the time to explore further west, and sample the smaller lakes, such as Thirlmere, Buttermere, and Brotherswater. If you are a canoeist, these spectacularly beautiful lakes will truly beckon!
On foul weather days, the Aquarium of the Lakes would be a good bet, or in Penrith itself, the now famous attraction of Rheged with it's superb cinema will surely please everyone!
This region demands at least a couple of days just to scratch the surface... and at the end of each day, the peaceful village of Alston will call you back, to Lowbyer and a snug bed. The drive back on the A686 over the Pennines is in itself a splendid one, with a look back at the lakes, and even a view to the north, the Solway Firth, and the hills of Galloway, in Scotland. A great view from the 1903 ft summit as you cross back into the Moors of Alston.
For more information on this area of many attractions and highlights, go to Lake District National Park Authority or the Visit Eden Website.
Durham and the Durham Dales | Hadrian's Wall Country | Lake District | North Yorkshire Dales | West Yorkshire Dales