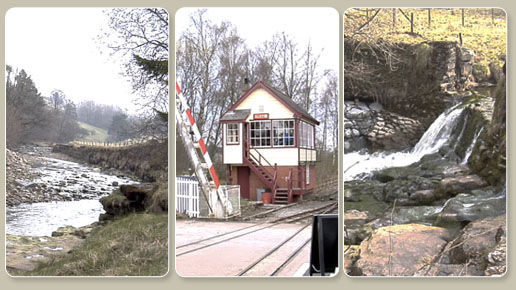 Day Trips from Lowbyer Manor:
Hadrian's Wall Country.
A visit to Hadrian's Wall from Lowbyer could grow from a one-day quick peek into two, three or many full day explorations and a journey into life as it was nearly 1900 years ago.
A spectacularly beautiful drive from Alston, along the A689 brings you to Brampton, where you can quickly access the Wall by following the Hadrian's Wall signs. The most spectacular areas for viewing, run from Birdoswald to Housesteads and include a number of great stops in between.
For walkers, there are many tailored walking tours available. A couple of the most popular are the 12 km walk from the Once Brewed Visitor Centre, to Vindolanda and Housesteads, or the Gilsland and Birdoswald walk, 9 km. Many impressive forts and museums are available for visitors along the wall. Some are free of charge, while others do require a fee, ranging from £1.50 to £3.50 per person.
On a fine day, or even a threatening one, the Hadrian's Wall area presents a unique opportunity for the visitor to get a real sense of history, and a taste of the way life was on the frontiers of empire for nearly 300 years. Just follow the B6318 between Greenhead and Chollerford, before turning south for Hexham. You will find many of the attractions on or just off this well travelled stretch of roadway.
At the end of your day, you can return to Lowbyer Manor from Hexham, via the stunningly beautiful A686, and you will arrive at the Manor on your left as you approach Alston.
For more information on places to visit along the Hadrian's Wall country, go to Hadrian's Wall Country, Hadrian's Wall Path National Trail.
Durham and the Durham Dales | Hadrian's Wall Country | Lake District | North Yorkshire Dales | West Yorkshire Dales