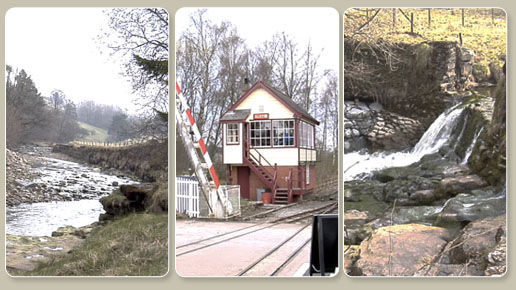 Day trips from Lowbyer Manor:
Durham and the Durham Dales...
Many recognise the beauty and attraction of the more famous Yorkshire Dales, but the Durham Dales have a rugged beauty all of their own. So much so that the western area of County Durham; which as part of the North Pennines is an "Area of Outstanding Natural Beauty", and was awarded the status of European Geopark by UNESCO in June 2003, due to its world class geological heritage.
Day hikes, cycling journeys or auto excursions through either heather blanketed Weardale or Teesdale will provide the visitor unlimited vistas of beauty. Amateur photographers will have a field day! They didn't pick this area for the Coast 2 Coast cycle route for nothing!
England's highest waterfall, High Force, is just a short drive or ride from the Manor. If you enjoy wildlife, you and your family can enjoy a visit to the Otter Trust's North Pennine Reserve, near Bowes. A great picnic can be enjoyed at the Bowlees picnic area on the way to Bowes from High Force!
If you didn't get enough of Roman history during your visits to Hadrian's Wall, there are several more sights to explore, at Ebchester, Binchester and Chester-le-Street. For medieval history fans, there are castle ruins to see at Bishop Auckland, Bowes and Barnard.
No visit to the spectacular County of Durham would be complete without a day journey to Durham City itself, for the Castle and the Cathedral. Durham's Norman Cathedral is considered to be one of the greatest buildings in the world, and both the cathedral and castle are designated as UNESCO World Heritage Sites. The 900 year-old architecture, set on a promontory overlooking the River Wear will leave you speechless! (and out of camera film!).
For more detailed information on Durham County, and many more ideas for day journeys in this region from Lowbyer Manor, you are invited to visit the Durham Website from home or e-mail Durham Tourism Info.
Durham and the Durham Dales | Hadrian's Wall Country | Lake District | North Yorkshire Dales | West Yorkshire Dales