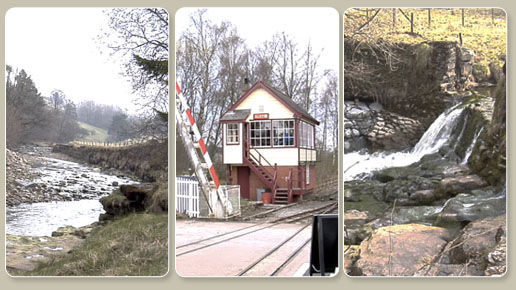 Alston Walking Holidays

● Drying space for outdoor clothing & footwear overnight in our boiler room
● Boot scrapes at our main entrance
● Outside tap to wash off outdoor clothing
● Basic first aid items available from reception
● Complimentary tea, coffee or soft drink offered on arrival in our guest lounge
● Complimentary refreshments tray also available in bedrooms
● Breakfast is served from 07:45 hrs, if you require an earlier start then a Continental breakfast can be set-up in the guest lounge, if notified the night before.
● Packed lunch (sandwich, crisps, biscuits, fruit, chocolate bar & soft drink) @ £5.00 each
● Your own flask (filled with Tea, Coffee, Hot Chocolate or Hot Water) can be a part of a packed lunch replacing the soft drink or taken additionally @ £1.50 each
● Water bottles refilled before your onward journey – complimentary
● Details of local doctor, dentist, chemist & vets is in the bedroom information folders
● Walking routes and OS Maps available to borrow from the guest lounge during your stay
● Information on local public transport or taxi companies can be found in the guest lounge
● Weather information displayed on notice board in reception in addition access to a computer is available in our guest lounge for people to check the local website for information
● Large selection of information leaflets on local attractions and events
● Details of local banks/cash machines, public telephone, post office, post box and outdoor equipment shop is in the bedroom information folders
● A copy of the Countryside Code is in the bedroom information folders
● Details of local restaurants & pubs offering food can be found in a folder in the guest lounge
● To assist with group check in we offer refreshments in the guest lounge whilst everyone completes their guests registration form, before being shown to their bedroom
Walking Routes
We have listed below numerous walking routes for the Alston area. They range from the short walks around Alston exploring its history to part of the famous Pennine Way. Have a look through and plan a week's worth of walking in the area.
South Tyne Trail
Walk from The Source of the South Tyne via Alston to Haltwhistle. This linear trail was launched in December 2004 at Lowbyer Manor Country House by East Cumbria Countryside Project (ECCP) and the North Pennines AONB Partnerhsip. (36.5km or 22.75miles)
Pennine Way
This famous walk which starts in Edale and finishes in Kirk Yetholm some 268 miles later; passes through Alston. The Pennine Way walk can be tackled in various ways, in one go as a once in a lifetime activity or split up into more manageable week or weekend sections. Alternatively you could just choose to walk the Pennine Way from Alston to Cross Fell; which at 893m is the highest point on the Pennine Way. For more information check out the National Trail Website for the Pennine Way.
Alston Town Walks
As gentle alternatives to cross country walks in this section there are a couple of walks around the historic town of Alston.
Tyne Willows and Firs Walk
A fairly easy walk following the wooded banks of the South Tyne, returning by a higher route through farmland with valley views. (1.6 miles)
A Walk around Alston
A self guided walk that gives you a flavour of the unique character of this historic town. (approx 1hour)
Shepherds Walks
Walk 55 Around Alston This walk takes in the lovely area to the south of Alston, Cumbria. You start off by following the River South Tyne, before climbing up on to the lower ground of Alston Moor. after skirting the highest golf course in England, you drop down, cross the river and return to Alston through wooded sections home to red squirrels. (9.7km or 6miles) For further information visit Shepherds Walks.
Isaac's Tea Trail
This circular walk goes through picturesque river valleys and over high heather moorlands in the North Pennines Area of Outstanding Natural Beauty (AONB) crossing the counties of Cumbria and Northumberland.For further information, please visit the Isaac's Tea Trail Walk Website(58km or 36 miles)
Hadrian's Wall Path
Hadrian's Wall Path National Trail is an unbroken 84 mile signposted trail stretching from coast to coast, from Wallsend in the east to Bowness-on-Solway in the west. Alston is a short drive from Hadrian's Wall and is ideally placed to do some of the middle section of the walk, eg from Birdoswald to Chesters. for more information visit the National Trail website for Hadrian's Wall Path.
Come Walking in Alston Moor
This is a series of 7 walks set in Alston and Alston Moor produced by East Cumbria Countryside Project.
Alston Moor Walk 1 - Alston's Nent Valley (Gossipgate to Blagill) Alston stands at the confluence of the River Nent and the South Tyne, and this walk runs from the centre of Alston along the nent Valley. Human activity, particularly the leadmining of medieval times and the 18th and 19th centuries, has helped form a superb landscape with an unrivalled spread of spring flowers. An easy walk on tracks and through fields, it includes an often muddy path rising through a wood and one steep climb on a short length of quiet road. (3 miles)
Alston Moor Walk 2 - Annat Walls and Nattrass Gill (The South Tyne Valley) Meadows grazed by sheep and cattle, working farmyards and quiet lanes are all to be discovered on this walk in Alston Moor. There are magnificient views of the surrounding countryside, the tumbling stream of Nattrass Gill, clourful flowers and a glimpse of Alston's leadmining past. (6.5km or 4 miles)
Alston Moor Walk 3 - To the Sourc of the Tyne This walk has now been incorporated in to the South Tyne Trail described earlier.
Alston Moor Walk 4 - A View of Alston Moor This short walk climbs through the plantation and a field at High Mount Hooley, to bring you a superb view over a large section of Alston Moor and its surrounding hills. (3.5 miles)
Alston Moor Walk 5 - Water Power in Alston One small stream was channelled to provide power for many mills, and this walk follows the course of the mill race through Alston. Explore a fascinating aspect of the history of this once thriving market town. (1.5 miles)
Alston Moor Walk 6 - from Fairyland to Leadmines (Around Nenthead) In Nenthead, agriculture and mining existed side by side for centuries, despite the difficulties of the high surrounding fells and the severe winter weather. this walk offers you the opportunity to understand the village's unique past alongside the reality of its present. (5 miles)
Alston Moor Walk 7 - Of Poaching and Poss-sticks (Garrigill and Ashgill) The now-tranquil village of Garrigill was once a major leadmining centre. Explore the village on a short stroll and continue to the superb waterfall of Ashgill Force, where clues to the mining past may be found. return along the mini-gorge of the young River South Tyne. (4.5 miles)
And there is plenty more..
There are plenty more walks in the area. We have copies of walk booklets and maps in our guest lounge; which you are free to use as long as they are returned for future guests to enjoy.
Go for a walk…
The Lake District is a walker's paradise but you don't have to
tramp up England's highest mountain to bag a good view. To
download walking guides go to www.golakes.co.uk