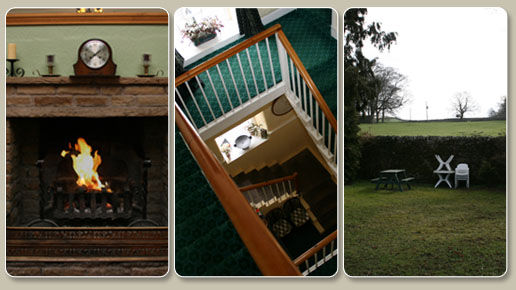 Green Tourism

Lowbyer Manor Country House is very pleased to have been awarded the Silver Award from the Green Tourism Business Scheme (GTBS); which is the leading sustainable tourism certification scheme in the United Kingdom. To join businesses are assessed by a qualified assessor against an exhaustive environmental critera. For more information about the scheme, please visit the GTBS website.
Environmental Policy


Lowbyer Manor Country House has switched many of its beverages in the breakfast or on the hospitality trays to either Fairtrade or Rainforest Alliance certified products.
At breakfast, we serve locally produced preserves in ramekins to avoid waste incurred by individual portion control packaging. Also in order to reduce "Food Miles", we purchase the great majority of our provisions in Alston and as far as possible from local producers.
Energy saving light bulbs have been now been replaced in over 75% of our light fittings. Loft insulation has been fitted in the guest house, with the assistance of a grant from North Pennines AONB Partnership, who are actively encouraging tourism business to sign up for the Green Tourism Business Scheme. In fact over the last five years; gas consumption has been reduced by more than 10%, electricity by more than 13% and water consumption has fallen by 50%.
In the past five years, Lowbyer Manor Country House has reduced its waste going to landfill from 1100 litres a week to under 340 litres a week. This has been done by recycling glass, cans and paper locally, and taking cardboard, juice cartons, plastic containers and plastic bags during trips to Penrith (always combining the journey with a shopping trip, so we do not waste fuel).
Used computer printer cartridges are recycled via the Tommy's Recycling Appeal, in order that funds are raised for vital medical research.
The central heating is usually turned off after breakfast until late afternoon and again overnight unless the weather is especially cold. If you are in during the day and feel chilly, please let us know and we can turn the heating on.
Hot water is provided by a pumped system controlled by a timer. This operates for a couple of hours first thing in the morning and from late afternoon to late evening during which times the water should run hot more or less instantly. At other times it might take only a little longer - please be patient.
Bed linen & Towels are changed on the fourth day of a guest's stay, unless they are soiled or are requested by the guest.