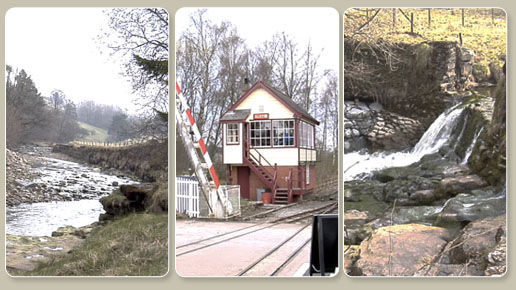 Cyclists Welcome
Lowbyer Manor welcomes Cyclists and has the following facilities available:
●Drying space for outdoor clothing & footwear overnight in our boiler room
●Lockable safe overnight storage for bicycles and panniers in our garage
●Outside tap to wash off bicycles and outdoor clothing
●Basic first aid items available from reception
●Complimentary tea, coffee or soft drink offered on arrival in our guest lounge
●Complimentary refreshments tray also available in bedrooms
●Breakfast is served from 07:45 hrs, if you require an earlier start then a Continental breakfast can be set-up in the guest lounge, if notified the night before.
●Packed lunch (sandwich, crisps, biscuits, fruit, chocolate bar & soft drink) @ £5.00 each
●Your own flask (filled with Tea, Coffee, Hot Chocolate or Hot Water) can be a part of a packed lunch replacing the soft drink or taken additionally @ £1.50 each
●Water bottles refilled before your onward journey – complimentary
●Details of local cycle hire and repair /spares shops can be found in the guest lounge
●Details of local doctor, dentist, chemist & vets is in the bedroom information folders
●Cycling routes and OS Maps available to borrow from the guest lounge during your stay
●Information on local public transport, cycle carriage and baggage transfer /taxi companies can be found in the guest lounge
●Weather information displayed on notice board in reception in addition access to a computer is available in our guest lounge for people to check the local website for information
●Large selection of information leaflets on local attractions and events
●Details of local banks/cash machines, public telephone, post office, post box and outdoor equipment shop is in the bedroom information folders
●A copy of the Countryside Code is in the bedroom information folders
●Details of local restaurants & pubs offering food can be found in a folder in the guest lounge
●To assist with group check in we offer refreshments in the guest lounge whilst everyone completes their guests registration form, before being shown to their bedroom
Cycling Routes
We have listed below numerous cycling routes for the Alston area. They range from the famous Sea to Sea Cycle Route to local off-road circular routes. Have a look through and plan a week's worth of cycling in the area.
Sea to Sea Cycle Route
Sustrans official route map & guide (136 miles) from Whitehaven or Workington through to Sunderland or Newcastle. Try the SUSTRANS website for more details.
Cycling around Alston in the North Pennines
These 4 routes are a mixture of on and off road:
Route 1 is a major circuit which will take most people a full day to complete as it tackles a number of hills and a good level of fitness is needed. Lots of steep ups and steep downs on a route; which offers fantastic panoramic views of wild and wonderful North Pennine scenery. Strenuous grade requiring fitness and stamina but what a circuit!(56km or 35miles)
Route 2 is an anticlockwise circuit which joins the C2C route at Leadgate and follows its road option to Nenthead. This involves the very steep ascent and descent of Flinty Fell for which walking the steepest section is a sensible option! The return to Alston varies slightly from the latter stage of Route 1. Alston to Garrigill has some uphill sections matched with descents; the last third is generally easy.(26.5km or 16.6miles)
Route 3 is an off-road version of Route 2 as it shadows the circuit wherever there are suitable sections of off-road available. Fairly strenuous but with several alternatives to shorten.(28km or 17.5miles)
Route 4 is an off-road route, as with Route 3, it is necessary to link available off-road sections with quiet country roads as well as one unavoidable stretch of the A686. This figure of eight route permits either loop to be used as a single circuit; which together make up a superb tour of some of Alston's historic access routes. Fairly strenuous, but always scenic.(29km or 18miles)
North Pennines AONB Partnership for more details or download the Alston Cycle Routes Leaflet.
South Tyne Trail
Cycle from The Source of the South Tyne via Alston to Haltwhistle. This linear trail was launched in December 2004 at Lowbyer Manor Country House by East Cumbria Countryside Project (ECCP) and the North Pennines AONB Partnerhsip. (36.5km or 22.75miles)
Wheels to the Wild Cycle Route
This cycle route was launched by the North Pennines AONB Partnership in 2006. It is a circular route that can be broken into 3 sections (48km, 42km and 33km) staying overnight in Wolsingham, Alston and Middleton-in-Teesdale.
Also there are 3 do-in-a-day routes spurring off the main route as follows;
Day Route 1 (Waskerley Round) (38km or 23.5miles)
Day Route 2 (Swinhope High Challenge) (38km or 23.5miles)
Day Route 3 (Killhope Round) (32.25km or 20miles)
This would make the Wheels to the Wild a week long cycling holiday.
Mountain Biking UK Route for Alston, Cumbria (MBUK 269 Nov 2011)
This route starts at Nenthead Car Park on the A689 next to Nenthead Mines (GR NY 779 438). Route Summary: Pure rolling moorland with just a short warm-up and cool-down on the tarmac. It is 12.5 miles long, climbing over 2,000 ft. The duration is between 2 to 3 hours. This route can be downloaded at Bikeradar.com/routes. Alternatively we have a hardcopy in our guest lounge that may be borrowed.
And still plenty more cycling..
There are many more cycling routes around the area; which are just a short drive away, especially 4 routes starting in Allendale, Northumberland. These are of a similar nature to the 4 cycles routes around Alston involving off and on road sections.
Slightly further afield in the Eden Valley in Cumbria, there is the Eden Valley Circular Cycle Route which links Hadrian's Wall in the north to Kirby Stephen in the south.
Get on your bike…
Another good thing about all the hills in the Lake District is that you can cycle down many of them! Cumbria is home to thousands, yes thousands of different cycle routes depending on your type of bike, and many of them are of the off-road variety in forests, woods, and open countryside. You can hire bikes, find out about providers, routes, maps, guided rides, rental centres and much more by going to
www.golakes.co.uk/adventure-capital/cycling-lake-district